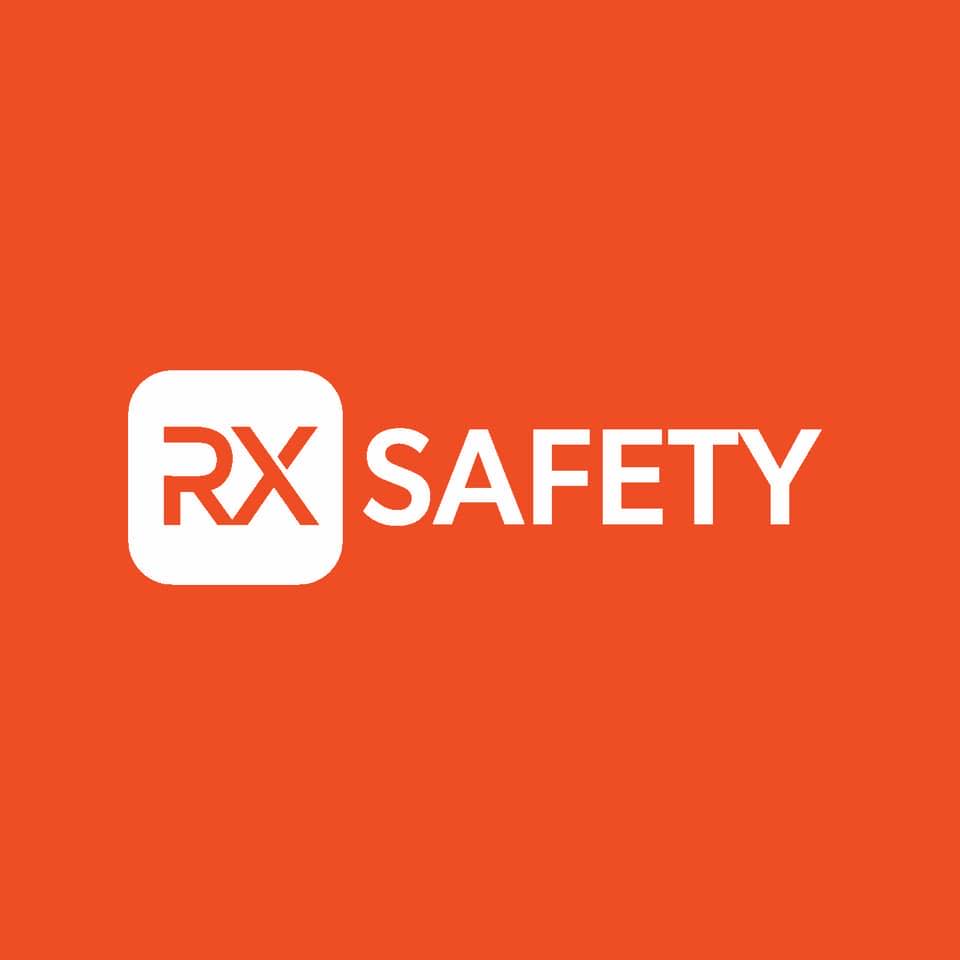 08/16/2022 – Middlesex, NJ: It seems to be the season of new safety glasses options. Whether we're expanding our existing relationships or adding new partners to the lot, you can always count on us at RX safety to have the most varied and top options out there.
This time around, we've become the official distributor of Securo Vision. This is a safety company based in Canada with a solid line of safety glasses options, both prescription and nonprescription safety glasses. They work to combine precision and technology into their offering always to ensure maximum protection.
Securo Vision Nolan

You can feel the protection with these all metal frames made of a specialized copper-nickel alloy. This helps to get its CSA. Z94.3 safety standards ensure your eyes are protected. In addition, they come with side shields to make sure your peripherals are covered as well.
Don't worry about comfort, as they come with adjustable nose pads made out of silicon and rubberized temple bars, helping them stay on and stay on comfortably. In addition, these come in a dual-tone muted blue and black color.
When it comes to sizing, the Vison Nolan tends to be best for those seeking extra large frames.
Securo Vision Milos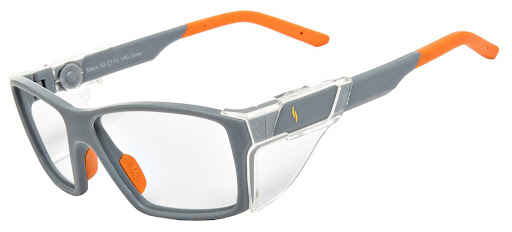 These safety glasses come in a gray color with orange highlights at the nose pads and the legs. These frames are a mixture of some of the strongest yet lightweight materials out there. It combines grilamid, TR-90 Nylon, and polycarbonate materials to make a composite that is also CSA Z94.3 and ANSI Z87.1 certified. This means that it protects against high-velocity projectiles.
The Vision Milos also comes with side shields similar to the Vision Nolan to round out the protective elements of these frames. Don't worry about comfort, as these come with rubberized components with the temples and the nose pads.
As is common with many Securo options, these are best for those that are looking for large frames.
Securo Vision Zoran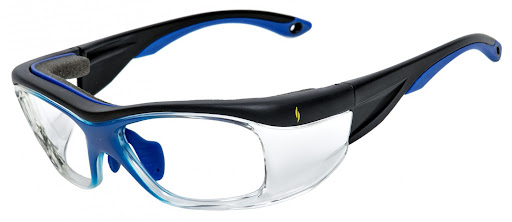 These come in a wraparound style, and they will stay securely on your face and provide that necessary protection with an enhanced field of vision. The Vision Zoran also comes with integrated side shields and a front dust bag, making it excellent against dust and debris. Add to that the comfort from the rubberized, adjustable, and replaceable nosepiece. It comes in a dual-tone color with a primary black and tones of blue throughout.
The durability comes without a doubt as these safety glasses come with a unique composite of both Trogamid and Zytel, which protects against hazards, and are extremely durable with abrasion and impact resistance built in. This is what also makes these frames both CSA Z94.3 and ANSI Z87.1 compliant.
These are an excellent option for those with large face sizes.
As always, these are also a great option to get as prescription safety glasses, and we'll be able to build out your curated prescription and lens choices to be added to any of these frames.
About Us:
Rx Safety is an American manufacturer of affordable prescription safety glasses and performance eyewear. A family-owned and operated business, with a state-of-the-art digital ophthalmic lab and the online store providing affordable, top-of-the-line prescription safety glasses, sunglasses, and performance eyewear on the market. All the safety glasses always meet or exceed the ANSI Z87+ standards for high impact, to be safe and secure while working in any kind of hazardous environment. Besides standard safety glasses, we offer a broad selection of prescription shooting and tactical glasses, prescription youth sports glasses, fishing, and motorcycle glasses designed and tested to meet our high standards. As an authorized distributor of Wiley X, Bobster, ESS, and BodySpecs, Rx-Safety.com offers a full line of prescription safety glasses straight from the manufacturer at wholesale prices. Feel free to call at 732-356-1493 or email at service@rx-safety.com.
Like us: https://www.facebook.com/RxSafety/
Follow us: https://www.instagram.com/rx_safety/
Subscribe us: https://www.youtube.com/user/RXSafetyVideos/
Retweet us: https://twitter.com/RXSafetyEyewear/
Contact Detail:
Company Name: RX Safety Glasses
Contact Person: Ryan Phillips
Email: Send Email
Address: 123 Lincoln Blvd, Middlesex
State: NJ 08846
Country: United States
Website Url: https://rx-safety.com/


Source: www.PRExhibition.com